Meet our good Friend"Roadie the Ranch Dog"!
He bounces around in the back of the ranch
pickup and keeps everyone mindin' their p's and q's.
You can find Roadie on the Roadie the Ranch Dog facebook page and on Amazon.com!
---
Dee Haugen from DeTye Vet Supply
Check them out for fun information, rodeo results
and always interesting happenings!
---
"analyzing from the airwaves"
If you live in the country, or wish you did, you'll love the
stories and memories shared on Trinity Lewis' weekly blog.
From the Radio world to the Real world.
We think you'll enjoy it!
---
www.blackhillsprospectingclub.com
---
John Burke
Phone: 605-348-7516
This email address is being protected from spambots. You need JavaScript enabled to view it.
John Burke takes time to join Jim on the air and answer all your legal questions on the Country Cafe of the Airwaves', "Ask a Lawyer" Series.
Send your questions to This email address is being protected from spambots. You need JavaScript enabled to view it.
---
Make social media and your website work for you!

More and more people are looking for your business on smartphones, the internet and tablets. Chris Orr can make your content engaging and informative on Facebook, Twitter, Pinterest, Instagram and everywhere else.

Our websites are great looking and inexpensive with rapid turnaround time, too!
Chris Orr Media ChrisOrrMedia.com
---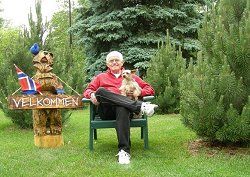 CBSI's personal Doctor of Norwegian Philosophy
---
Northern Ag Network
Phone:406-252-6661
For Market Reports and all Ag Related News
---
Miles Community College
Intelligence plus character, that is the goal of true education.-Martin Luther King Jr.
---
Jeri L. Dobrowski
Email:

This email address is being protected from spambots. You need JavaScript enabled to view it.
Photography, promotional material, web page development and maintenance, web banners, CD pckage design, and creation of CBSi's banner ad.
---
This is a source of some of the material on the Country Cafe of the Airwaves.
Check out the latest news poetry and more.
---
City of Whitewood
Check here to see what's going in the quaint city of Whitewood, South Dakota!
---
Wally Badgett
Cartoonist and author of
Check out his work: http://mctinstar.com/index.htm
---
Join this award winning cowgirl poet!
She's been selected as the female poet of the year multiple times and her material is sure to fit your style!
---
Rhonda Sedgwick Stearns
Bringing you a great bit of Wyoming poetry.
---
For leather, laughter and lyric.